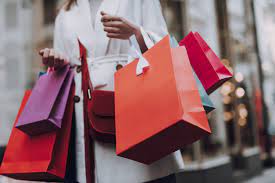 Shopping is a never-ending journey. Especially when it comes to your favorite outfit. Everyone wants to buy one. But what about those people who are using a wheelchair? yes to some extent it is very interesting for a wheelchair user to go on hyde its fun. Shopping is one of the necessities of social life it can be enjoyed too while you are in a wheelchair. For this purpose,Let us Explain Why Going on Shopping is Fun When You are in a Wheelchair Articles an electric wheelchair scooter for adults is being introduced for such people to go on shopping easily.
Electric Wheelchair scooter
A motorized scooter is being invented which can be used indoor as well as outdoor. If u are a user of a wheelchair and tries to travel on it so electric wheelchair scooter is there to help with your obstacles, this scooter not only helps you but gives you a better ride if you are somewhere out for shopping. It is the best-invented machine for disabled people.
Making a Shopping list
While in a wheelchair it sometimes becomes difficult to wait for hours and hours to be in a QUE and wait for fir your turn to buy something. The best way is to make a shopping list of groceries, fruits, and vegetables so that you can shop easily. Making a shopping list is fun especially when you are a wheelchair user. This will make you feel easy to move from store to store. A shopping list will help you to make sure you select and pick the things you need,
Online shopping
You don't have enough time in a wheelchair for shopping? online business is there to provide you whatever you want to shop. It is really fun to shop online because you need not go anywhere. So many online web applications are there to fulfill your necessary needs such as Amazon. So it's really fun to shop online when you are in a wheelchair.
Using a Mirror
Wheelchair users have a lot to deal with. Sometimes they are not able to look down in a basket for there shopping stuff. There would be items in shops which you are not capable to see. A hand mirror is needed to kook down in a basket for the products they want. It's an easy and comfortable idea. Shopping is fun when you are in a wheelchair. Whenever you go with the family on shopping make sure you enjoyed and have fun.
Shopping Cart
A manual or electric wheelchair scooter has a cart. While going on shopping you can pull out your cart and place shopping stuff over it. It's fun yes because it is the easiest way for disabled people to shop. There are also trays in a wheelchair that helps a disabled person to eat properly. If you are using an electric wheelchair scooter must aware people of the shopping cart so that people can shop wholeheartedly.
Video Recording
To enjoy a wheelchair take a video recording camera with you. During shopping on an electric wheelchair scooter, you can capture images and record videos as it will not only refreshes your mind but also provide you a memorable moment with your electric wheelchair scooter. Holding a camera in your hand would be more entertaining and mind relaxing for people in a wheelchair. Every moment should be enjoyed in a wheelchair especially when you are out with your friends and family for shopping.
Precaution is Necessary
Yes, it's fun while shopping in a wheelchair but some precautions are very important to overcome mishaps. For this purpose wheelchair, users should take medical aid box with them. They can either fill there electric wheelchair scooter cart with some basic medicines so that if any mishap happens they will get the precautionary measures asap.
Changing Rooms
Nessicities are being provided in stores for disabled people when they come out for shopping. Much needed relaxations are given to wheelchair users they have changing rooms specially designed for them so that they can feel ease in shopping. It is also a good reason for electric wheelchair scooter users to enjoy most of the time shopping.