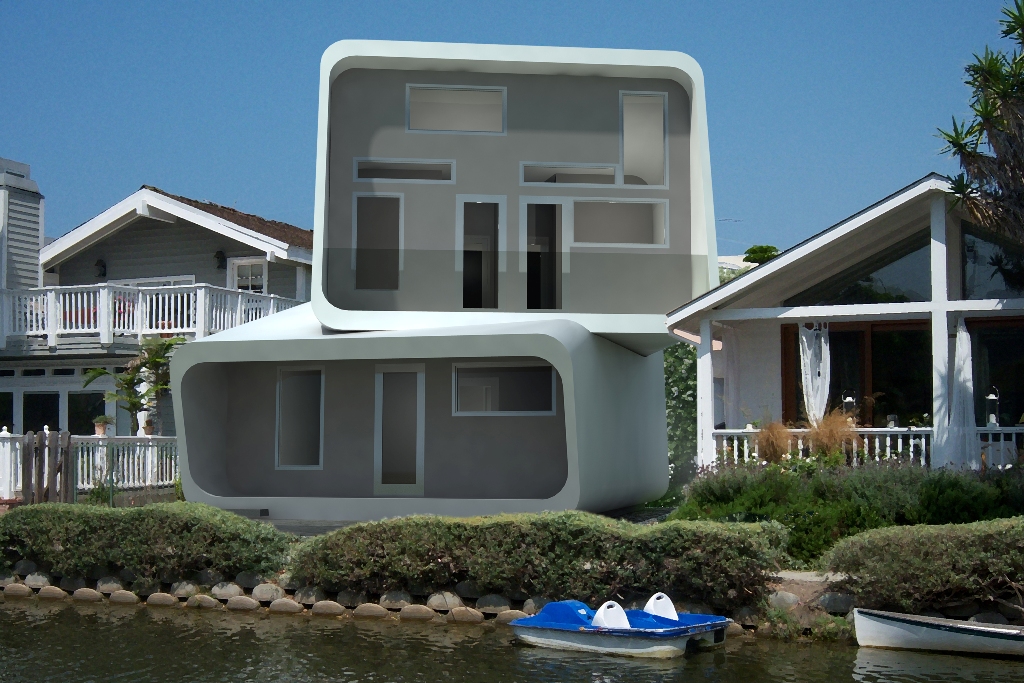 Many design professionals welcome a new Steel Prefab House. Designing spaces that are cramped, that have unusual uses, or that are in a unique environment are often the favorites of many designers. If they are able to rise to the occasion it can be especially rewarding, even for those who have been in the business for a number of years.
However, there are some spaces that may frighten even the most seasoned of designers. Structural problems can often pose a threat to the safety of those working the space and many designers are not even willing to think about working on a building until it is structurally sound. In other cases, the location is so isolated it will cost too much money to ship materials to the site, and if the homeowner is not prepared to cover this additional transportation cost, a designer may feel too limited working with materials that are available locally. If she is unable to complete her design vision because of lack of materials, she may pass on the project. In other cases, it is the style of the building that offers the challenge, and many designers would welcome the challenge of doing interior design work in a modular house. Modular homes are often identical in style and structure, so bringing in a professional designer is the best way to give the home a unique sense of character. If you are a professional designer, or you are the owner of one of these unique houses, consider a few design tips that will help you create a warm and inviting space that stands out from the rest.
These types of buildings are often shaped in a boxy manner. Newer styles feature more elaborate design plans, but if you are buying a previously occupied building, you may be facing the original bland structure that these buildings were once known for. The key is to create interest in the space and incorporate architectural features that may not be a part of the original build. Adding walls is often an easy way to create storage space and if the wall is not integral to the stability of the structure, it will not be that difficult to erect. Architectural features such as beams, arches, and staircases can also add a lot of character to an otherwise bland building.
Newer versions of these houses often have architectural interest, but their design elements may be very basic. For instance, you may be buying a neutral, bare bones building and it will be your responsibility to give it personality. This can be done in the same way as you would for any other residence. Use color to make the space unique, and to bring a feeling of warmth or coolness to the rooms. Consider the uses for each room and design according to function and aesthetic. Many people prefer using lighter colors in buildings like this, but deep, rich colors can bring a tremendous amount of character to an otherwise mundane space. If your rooms are small, use accessories to introduce pops of brighter, dark hues while still keeping the walls and floor lighter in tone. With a little practice, even the most challenging design situation can be a success.