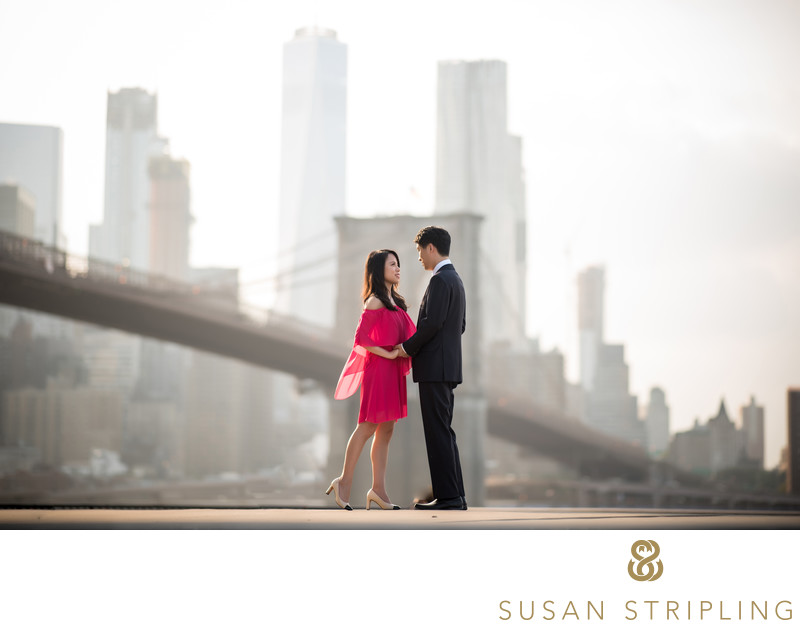 Firstly, why bother with a professional Wedding Photographer NJ? With modern digital cameras and Photoshop, surely anyone can get decent pictures? NO! Most professional photographers will tell you that the equipment doesn't do it all for you, no matter how much money you spend. Knowing exactly what all those buttons and gizmos do is secondary to an understanding of the rules of composition, years of experience in putting together setups that work, knowledge of relevant lighting techniques, and above all knowing when to just stand back and not fiddle too much. The gap between 'fine art' photography and commercial photography is a wider gulf than most amateurs assume. The skill of a good photographer is their creativity, speed, and consistent good quality. Aside from the technical and creative aspects of the work a good photographer should be presentable, approachable and easy to work with. Maybe the best way to think of a photographer is as someone representing not only you but also your client/customers. Will Uncle Jeff's friend who happens to have a digital camera be happy gently cajoling your blue-chip's CEO into standing just the right way while making them smile, and quite equally when faced with a group shot will they be assertive enough to get the shot just right without being too bossy?
It's not just about the photography…..it's the whole package.
It doesn't matter if you're a small company looking for a photographer to take pictures to accompany the latest press release, or an established public relations and branding outfit looking for fresh ideas – choosing the right photographer is key to put the right message across in the right way.
In the following article I intend to outline some of the things that I consider important when selecting a photographer. As a disclaimer – I will say that as a photographer myself I am in no way saying that I tick all these boxes as to be honest, certain photographers will inevitably suit certain clients better than others. But PR professionals may appreciate the view from the other side of the fence.
As with most staff and consultancy sourcing, referrals are a very useful way to scout the talent you're after. If you want to commission a photographer to work in an area where you have no existing contacts, why not call someone who does? It's often seen as poaching people's staff, but bearing in mind that most photographers are freelance then why not speak to another PR professional in that area and get the information you need. It is worth keeping in mind however, that just because someone has been using a photographer for twenty years, doesn't mean that they are necessarily the best choice for you. Avoid the inevitable referrals from friends and family unless you're sure they have a proven track record.
I have known many PR companies that have contacted the local paper to query if there are any photographers in that area who they can recommend. Press photographers tend to work with a minimum amount of equipment and this is provided by the newspaper they work for. Due to the woeful lack of investment in newspapers and their staff, this means they may not be willing or able to use creative light set-ups and may have quite dated and worn equipment. It's for this reason that the local paper strategy can be successful if you're only after a photographer to cover a simple job such as an event or a cheque presentation. The chances are that one of the staff photographers on the newspaper will do the job efficiently and cheaply. It's worth bearing in mind that, in my experience at least, press photographers are generally of a high standard and used to working to deadlines, but often have their own ideas about how a brief should be covered so clear communication is needed. If you require something a bit more special, then maybe this is not the right approach.